SMA and Cybersecurity 2021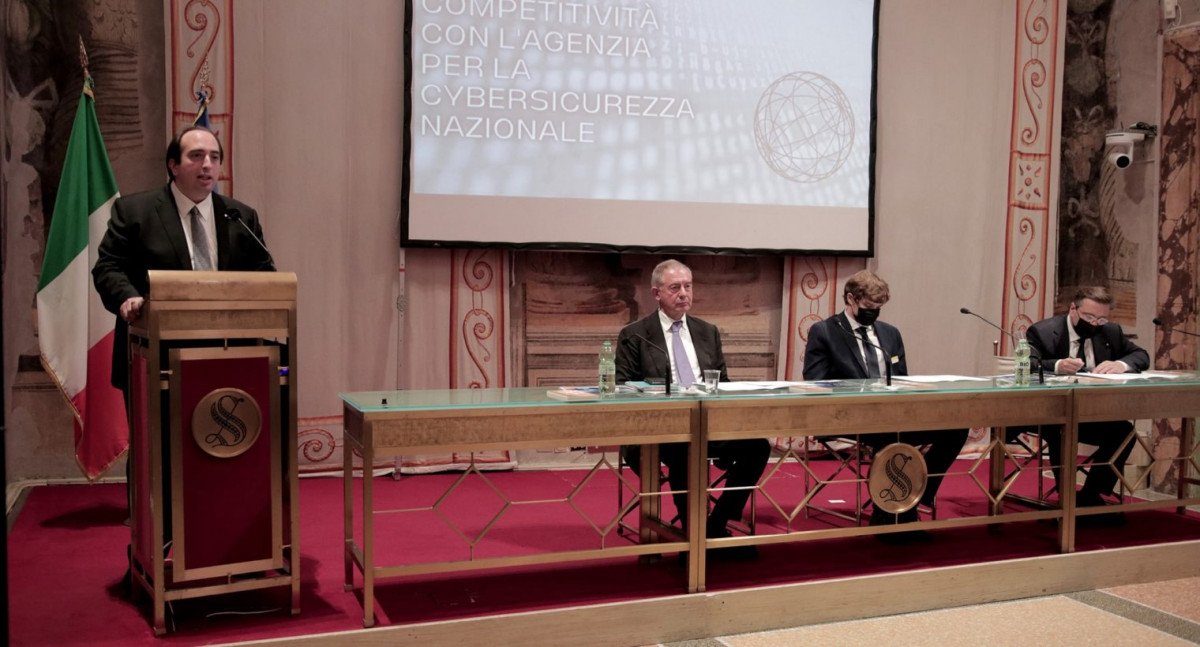 Development and competitiveness with the National Agency for Cybersecurity is the title of the conference organized by Associazione Nazionale Giovani Innovatori - ANGI, the National Association of Young Innovators, held at the prestigious Sala Zuccari in Rome on October 22, 2021. SMA Network was the Technical Partner of the conference.
After the greetings of the ANGI President Gabriele Ferrieri, the position paper elaborated by ANGI was presented and then, in three separate panels dedicated respectively to the challenges of the italian National Agency for Cybersecurity, to the state of cybersecurity in Italy and Europe, and to the future of cybersecurity, the various scenarios concerning cybersecurity were analyzed through the interventions of some of the main representatives of the institutional, private and academic world. Particular attention was given to the challenges that await the National Agency for Cybersecurity .
Mr. Piersante Morandini moderated the second of the panels dedicated to the state of cyber security in Italy and Europe.
The entire event was broadcast live streaming on the webTV of the Senate of the Republic.
https://www.angi.tech/eventi/angi-istituzioni-rispondano-a-esigenza-start-up-su-cybersecurity/
https://www.cybersecitalia.it/sviluppo-e-competitivita-con-lacn-il-22-ottobre-evento-con-baldoni-urso-mollicone-profeta-ferrieri-prosperi/14819/